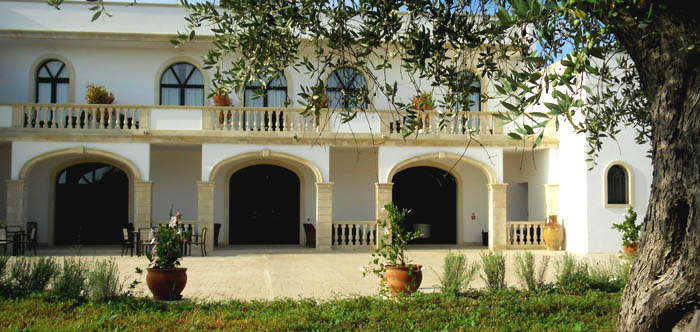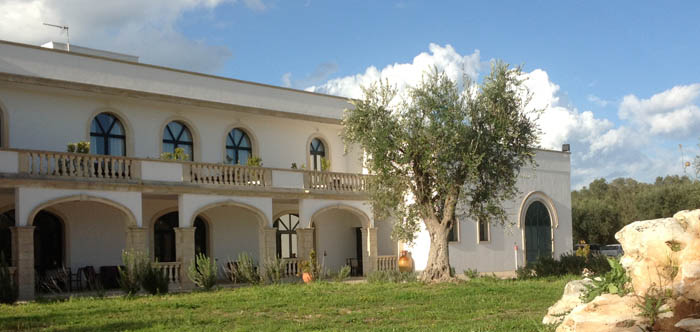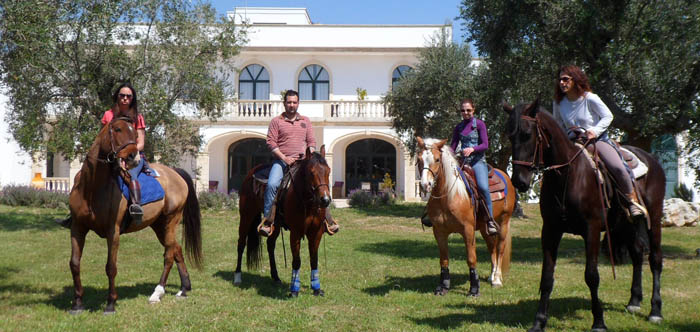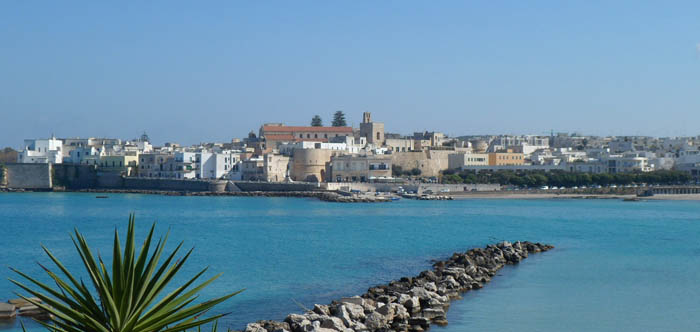 Welcome
in the heart of Salento
Spend an holiday in complete harmony surrounded by nature and the art of making oil. Discover the rich traditions of this great region by staying in our familiar accommodation. Relax in the ambience of century years old green olive trees and enjoy our famous local organic food.
The Farm

We will be happy to accompany you on tour among olive trees, streams, taste and cultivation techniques. An alternative holiday in the nature, traditions, relaxation and good food in a location strategically located between the countryside and the sea, enhanced by the recovery of natural elements and typical of the Mediterranean.

Rooms & Prices

On the first floor we have 9 superior rooms, equipped with every comfort, spacious and decorated with a covered terrace, where you will spend very pleasant hours. This location is designed for the lovers of nature and people who want "to live" the resort and its products.

The Restaurant

Salento specialties and international cuisine in a romantic and historic "cornice". All with unbelievable views across the sea, olive trees and sun. Finally, you don't have to choose between location and quality of the cuisine. A perfect place to "enjoy" the Salento at its best.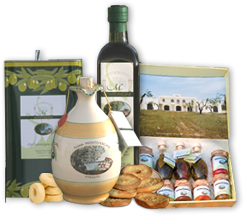 Discover the unique flavours of Salento
Thanks to our online store, you will receive at your home the best of our production, image and expression of this generous land, we treat and respect using, for years now, organic farming methods. In an era where there is more certainty about the authenticity and traceability of food products, it is even more important to establish a direct link with the manufacturer, knowing the farms and buying products directly where they are produced. Once back from vacation, make your order online and feel at home the scent of Salento again.

MONTEVERGINE AGRIRESORT
S.P. 48 Martano-Otranto KM 19+250
73028 Otranto (LE) Italy
Tel./Fax 0836 804323
info@aziendamontevergine.it