FRISE OR FRISELLE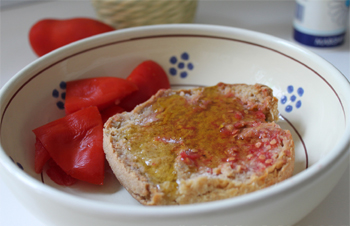 Ingredients for 25 frise:

500 g of wheat flour
340 ml of water
8 g of brewer's yeast
6 g of salt


Prepare a "lievitino" with 100 g of flour, 150 ml of water and baking powder (must be very liquid); let sit an hour or two, then add all other ingredients and mix, the result should be soft but not sticky.

Let rise until doubled in volume and then work the dough, creating the classic shape ciambella. Prepare small round pieces and let them rest for another hour after being placed on the baking sheet.

Bake at 180 ° C for 20-25 minutes (must be white) and then remove them from the oven, cut in half and put them back in the oven at 170 ° C for about 45 minutes (until golden brown).
Let them cool and enjoy them with the sauce that we please.